Technology solutions for WNY manufacturers.
Innovative technology levels the playing field for small to medium-sized manufacturers. It enables them to increase throughput, improve quality, and operate more efficiently. However, in a world where time is a capital expenditure few can afford, accessing and implementing that innovation can seem like an insurmountable barrier.
Shift 2.0, a program of Buffalo Manufacturing Works, removes obstacles allowing manufacturers to make the most of their limited resources. It's an accessible and essential first step for those who don't know how or where to start the process of identifying and investing in achievable and implementable technology. The program's purpose is to tailor solutions to help them utilize innovative technology to reach their goals.
Shift 2.0 provides tailored, achievable, and implementable technology solutions that help small to medium-sized manufacturers connect the dots between innovation and implementation. To help Shift 2.0 participants reach the finish line, we provide engineering support on certain implementation projects including, but not limited to:
Automation site assessment
Concept development
Detailed system design
Proof of concept demonstrations
System build and test
Installation
Engineer and operator training
Post-installation support
"SHIFT PROVIDES THE GROUNDWORK AND TOOLS TO FORMULATE A STRATEGY FOR IMPLEMENTING TECHNOLOGICAL AND PROCESS INNOVATIONS."
PAT PIERCE, LSI-NY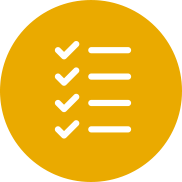 IDENTITY
Complete a Business Assessment to evaluate manufacturers' key business risks and capacity for innovation.
DEVELOP
Participate in a series of trainings and peer groups that will allow you to learn about technological innovations and help you overcome barriers to implementation.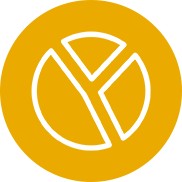 INVEST
Our team and network of resources will guide you through the buying process and explore any funding opportunities that can help with purchasing your new equipment.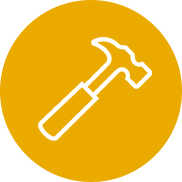 IMPLEMENT
Buffalo Manufacturing Works engineers will assist in applying and executing innovations and improvements to help you stay competitive and drive growth.